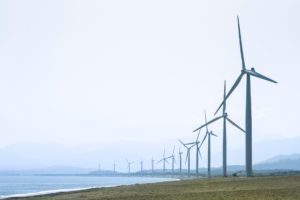 WindESCo is proud to announce their new portfolio optimization deal with UPC Sidrap in Indonesia, NorthWind Power and North Luzon Renewables both located in the Philippines. WindESCo provides analytics and sensing solutions to increase wind farm output and reduce operating expense. WindESCo's WeBoost solution has consistently provided an increase in revenue for its customers.
"We are looking forward to this relationship with WindESCo. Mo and his team have developed solutions that wind operators like us need. WindESCo's comprehensive solutions ensure that we can get maximum returns from our assets. I am eager to see their WeBoost package increase the output of our operating assets in Philippines and Indonesia. We plan to expand our relationship in future by also signing up for WindESCo's WeProtect solution," said Brian Caffyn, CEO of UPC Renewables.
Mo Dua, Founder and CEO of WindESCo added, "This is our very first step in the Asian market and I thank UPC Renewables, NorthWind Power and North Luzon Renewables for putting their trust in us. Our pricing model incentivizes us to provide greater value to our customers. Our team combines physics-based models, data science and domain expertise to analyze asset performance in a much greater detail than SaaS platforms that only provide asset monitoring or consultants, who generally don't provide actionable insights. Our solutions are uncovering the full potential of operating wind farms."
With UPC Sidrap, NorthWind Power and North Luzon Renewables coming on as customers, WindESCo solutions are now actively optimizing wind farms in 8 countries over 3 continents.
To learn more about WindESCo solutions contact us at contact@windesco.com or visit www.windesco.com
.