Thursday, August 18 at 12:00 P.M. EST, WindESCo is hosting a webinar for wind industry owners, operators, asset managers and other stakeholders to attend.
Blair Heavey, WindESCo CEO will moderate while Ben Rice from BP, Meghan Semiao from Longroad Energy, Johnny Napoli from Pattern Energy Group, and Juan Lopez from SGRE talk navigating the uncertainty of the North American wind market among tax complexities, supply chain issues, grid interconnectivity and more.
Register for the free virtual event to watch live on the 18th at 12:00 P.M. Eastern Time.
---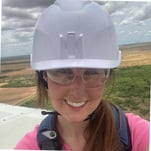 Meghan is currently Director of Asset Management at Longroad Energy, headquartered in Boston, MA. Her team oversees the operations of both Wind and Solar assets across the United States. Meghan holds a B.A. degree in Political Science and Business Economics from the University of Maine. In addition, she has her JD and MBA from Suffolk University.
Longroad Energy currently manages a 3.5GW operational portfolio made up of roughly 50% solar and 50% wind assets.
---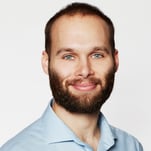 Johnny is responsible for managing the performance and optimization of Pattern's fleet of wind turbines. He focuses on improving turbine production as well as implementing internal and third-party solutions to underperformance. Prior to joining Pattern, Johnny worked in a variety of roles in the wind industry, from development to operations.
Pattern Energy is one of the world's leading renewable energy generation, transmission, and energy storage companies, with operating and development footprints in the United States, Canada, Mexico, and Japan. Headquartered in the United States, Pattern's global portfolio includes more than 30 utility-scale renewable power facilities and transmission assets.
---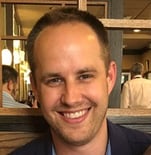 Ben is the Engineering Director with BP's Onshore Wind & Solar organization based in Houston, with a core focus on equipment maintenance, reliability, & performance. He has been in the renewables industry for 12 years, serving in operational engineering roles at Pattern Energy and EDP Renewables. Ben holds a M.S. in Civil & Environmental Engineering from Carnegie Mellon University and a B.S. in Physics from Rhodes College
BP Wind operates 9 onshore wind farms across seven US states. 1.7 GW of onshore wind and 4.4 GW of offshore wind. BP's large and growing US wind energy business provides clean power, while developing new technologies to deliver that energy more efficiently.
---
In his role as a Global Director of Business Development for SGRE, Juan's work involves building bridges between different countries, technologies, and partners to bring innovative solutions to market. Whether it is the hybridization of generation technologies, the development of hydrogen solutions, or the validation of new business models, his team drives concepts into reality with close customer collaboration.
SGRE brings engineering excellence to install and service thousands of turbines that are improving our planet's health, generating over 122 GW of wind power all over the world, which is enough clean energy to power nearly 110 million households annually.