Meet Ed Wagner, Wind Industry Veteran and WindESCo's New VP of Sales and Business Development
February 9, 2021
|
1 minute read
WindESCo is excited to introduce our new Vice President of Global Sales, Marketing and Alliances, Edward Wagner. Ed is a seasoned software veteran in the wind industry and brings more than 30 years of experience in the energy, aerospace, and industrial markets. Ed is ready to help usher in our next phase of growth as we pioneer wind plant optimization across the globe.
Ed joins us from Sentient Science where he was General Manager of the Wind Business Operations. Sentient Science Corporation provides digital twin technology to extend the life of mechanical systems like wind turbines. He was instrumental in building Sentient's largest base of customers in North America, Europe and China.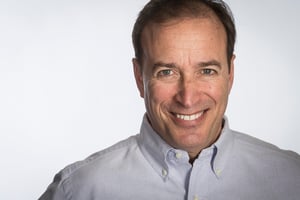 Prior to Sentient Science, Ed held senior leadership positions in software technology companies, including Chief Strategy Officer at Experience.com and VP of Computervision, a division of Parametric Technology Corporation (PMTC). He also has held leadership, executive and sales roles at Rasna, Chaperone Guidance Systems, Alignent and Icebreaker developing expertise in selling software products and services to industrial, defense, transportation and oil & gas markets.
"I like to be around builders of the new economy, the people who love building new technologies and products that move our economy forward, that create new jobs and that build wealth. Where energy crosses the internet is that new opportunity," said Ed.
Ed has been a featured speaker at CIMdata, PDMA and ASME's Chemical Engineering Conference, American Wind Energy Association (AWEA), WindEurope, China Wind Energy Association (CWEA), China Bearing Industry Association (CBIA), and the American Helicopter Society (AHS). He holds a B.S. from Florida Institute of Technology in Space Sciences and Astrophysics.
According to Ed, he was excited to join WindESCo "because the team is trailblazing into the global renewables market, providing products and services that drive improved annual energy production from the thousands of wind turbines in the ground today, and in the new capacity being put in place both on and offshore. "
He continued, "For those operators that expected more from their wind assets, Windesco has developed the technology to get back the production you expected through innovative software and systems technology. I'm proud to be part of Windesco, to help wind operators globally, and to recruit the next next members of our team."
WindESCo CEO, Blair Heavey notes, "Ed brings valuable industry knowlege and a strategic mind to the company at a critical point of expansion and growth. We're thrilled to add his talent to our team."
Welcome, Ed!