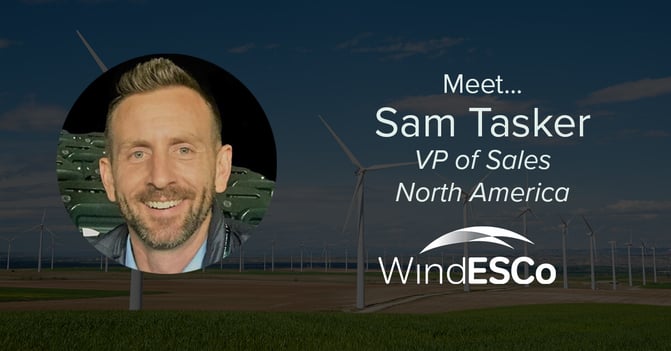 WindESCo, a wind energy performance optimization company, today announced that Samuel B. Tasker will join them as Vice President of Sales for North America.
"Sam brings to WindESCo a rare combination of wind plant operational expertise and aftermarket sales experience with an OEM," said Mo Dua, Founder and CEO of WindESCo. "He has a deep understanding of O&M services, wind plant analytics, and upgrades to improve the performance of operating wind plants. We are fortunate to have Sam lead our sales for North America."
"In the North American wind OEM market there are many solutions which fail to provide clear value for wind plant owners," said Sam Tasker. "Many owners have either had bad experiences or are overwhelmed with features and approaches being offered. WindESCo has simplified performance optimization with a personalized and proven approach that provides measurable value for project
owners. I decided to join WindESCo to further their vision of wind asset optimization. I look forward to bringing value to wind plant owners using WindESCo's fresh approach to the market."
A veteran of the United States Navy, Sam started in the wind industry with Next Era Energy Resources, leading 5 wind energy facilities totaling 975 MW. Thereafter, he served as Director of Operations for Pattern Energy responsible for over 3,000 MW of wind plants spread over multiple countries. Sam transitioned his career to sales with Siemens Gamesa Renewable Energy as an aftermarket Sales Manager for power upgrade products. Most recently, Sam worked as Vice President for MW Partners, a business growth and lead generation consultancy.
Sam attended the Naval War College during his service and has an MBA from the University of Florida. He is a husband and father of two.