The Ultimate Guide to Yaw Misalignment
The Invisible Issue Affecting Your Wind Plant Revenue
Yaw misalignment decreases operating margins for wind plants around the world. Is your project one of them?
Learn how to increase your AEP and reduce wind plant maintenance costs by detecting and correcting yaw misalignment.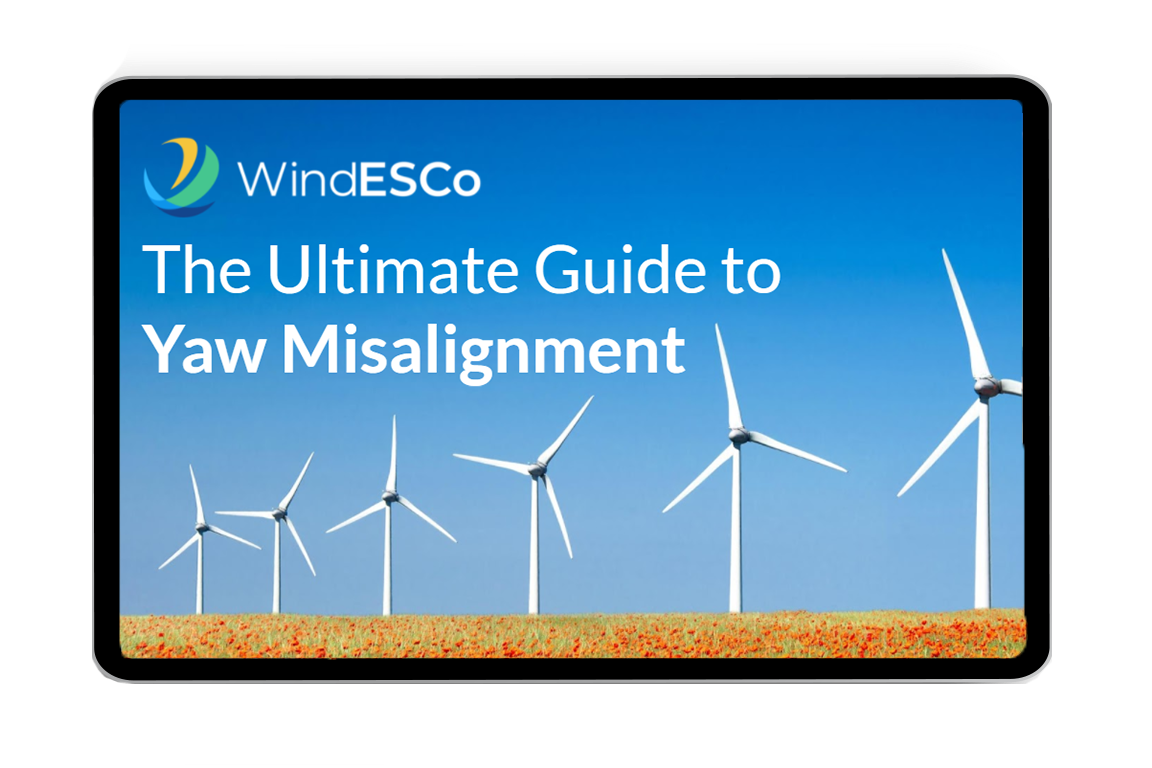 By reading the Ultimate Guide to Yaw Misalignment, you will learn:
The detailed definition of yaw misalignment and its causes
The effects of yaw misalignment on wind plant performance
Four ways to detect yaw misalignment and the advantages of each
Two ways to correct yaw misalignment and boost your operating margins
We have consolidated decades of WindESCo experience in yaw misalignment into a concise presentation to give you the ability to train your staff and increase the annual energy production in your wind plant.
You can read, print, or present this presentation to your team in under 15 minutes to increase revenue.
Fill out the form to download the free guide from WindESCo!