The Ultimate Guide to Wake Steering
Wind plants are constantly battling the negative effects of turbine wakes. Individual turbines can significantly impact the performance of neighboring downstream turbines, by creating wakes, which can result in a reduced AEP anywhere between 5-20%.
Download your free Ultimate Guide to Wake Steering to learn all about wakes: what causes them and what solutions are available to reduce their effects.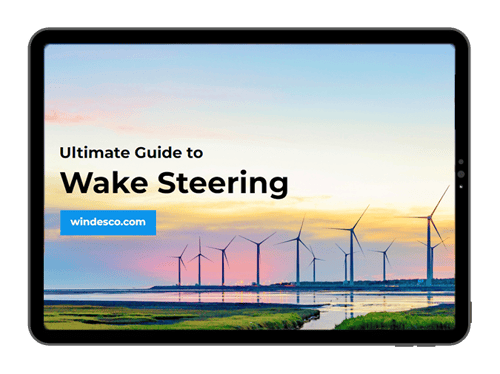 Download the guide to learn:
What causes wakes and how they impact energy production
Strategies for mitigating wake effects, as well as which strategies are most effective
The drawbacks of historic strategies for wake mitigation — and how you can improve upon these strategies at your wind plant
Fill out the form to receive your download