Deferring or dismissing many issues all at once
If you need to adjust the status of many issues at once, WindESCo has an easy shortcut to do so! First, navigate to your check tab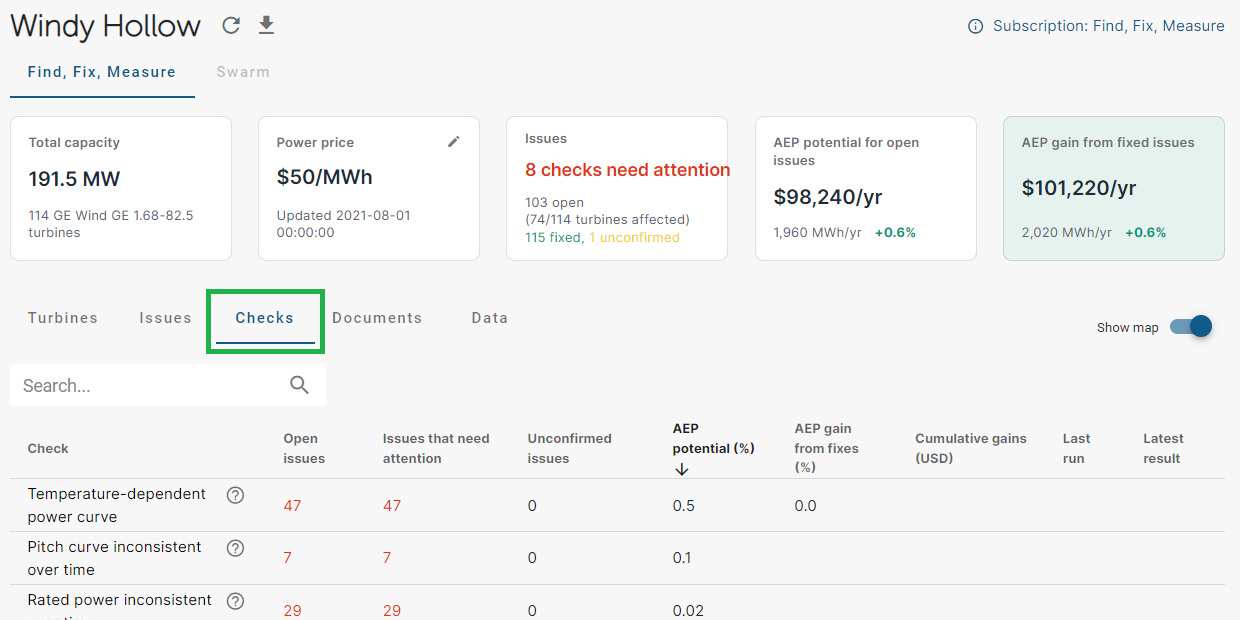 Then select the specific check of interest. Please note that at this time we only support bulk changes on a check-by-check basis to ensure that things are not accidentally changed.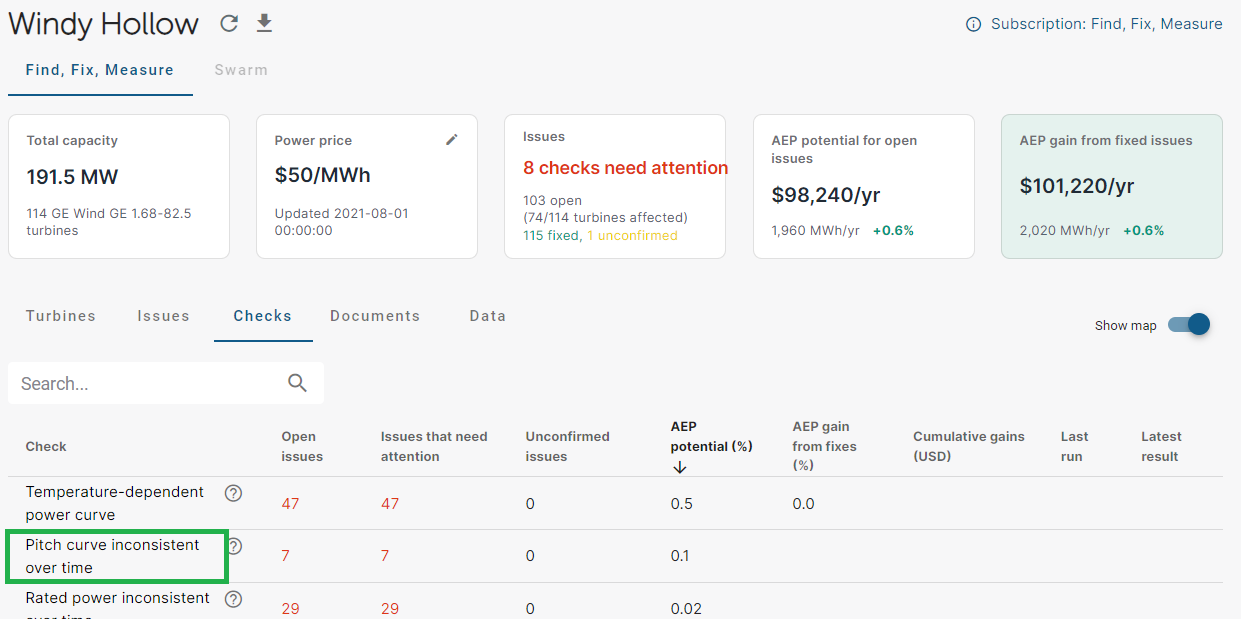 From this page you'll need to select issues that are all the in same status by adjusting the toggles. When you do so, you'll see that a new check box pops up to "select all":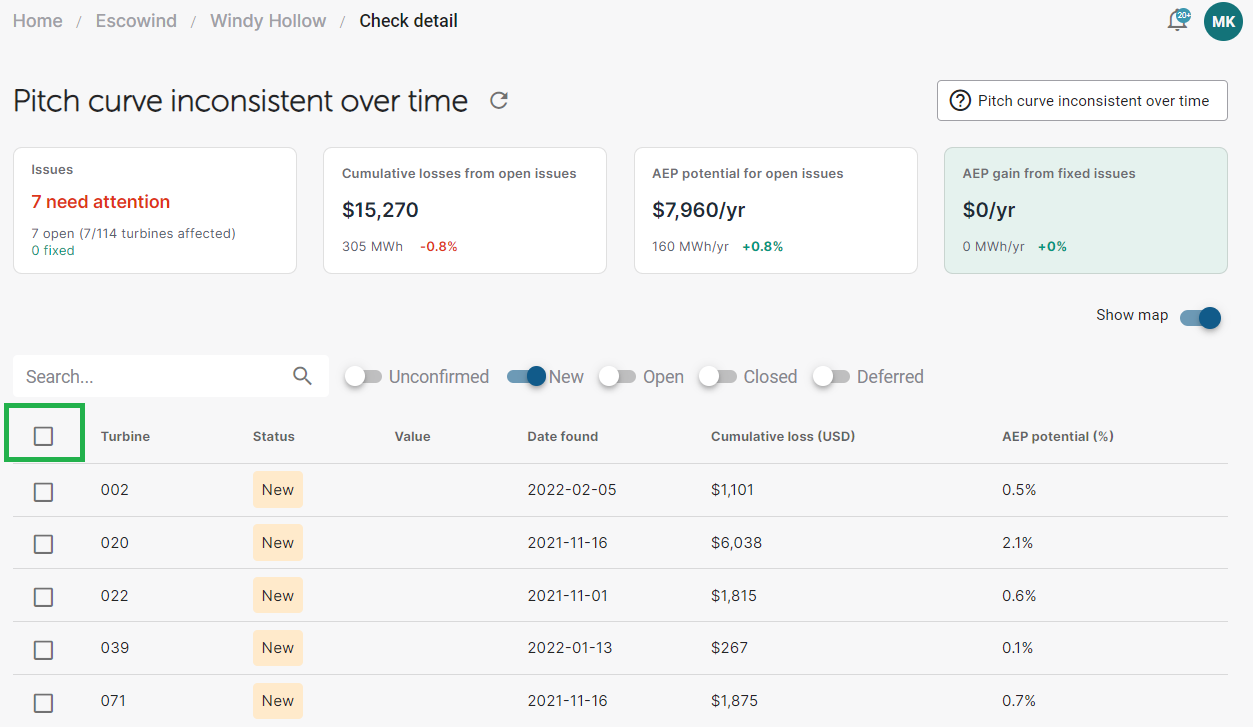 If you click that check box it will tell you how many issues are selected and you'll have a new menu pop up:

If you click the select status drop down, you'll have the option to change the status from "New" to "In Progress", "Deferred" or "Dismissed"

Select the appropriate status and click "Submit". Congratulations you have bulk changed the issues!

Please note that it may take a few moments for the status updates to propagate through the system if you are changing the status of a large number of issues. Give it a few moments, then click refresh and you should see the statuses update.