WindESCo Find, Fix, Measure
Improve Your Wind Plant AEP
WindESCo helps wind projects increase AEP between 1-2% by leveraging SCADA data to optimize energy output.
Unlock the Maximum Potential of Your Wind Plant.

Receive deep analytics that go beyond basic reporting.

Generate a clear and attractive return on investment.

Leverage your existing SCADA data. No additional hardware required.

UPC Renewables Increases Annual Revenue by $5,700/MW
UPC Renewables engaged WindESCo to maximize their wind plant output and operating margins on their 79 MW in-warranty turbines under an OEM full-service agreement.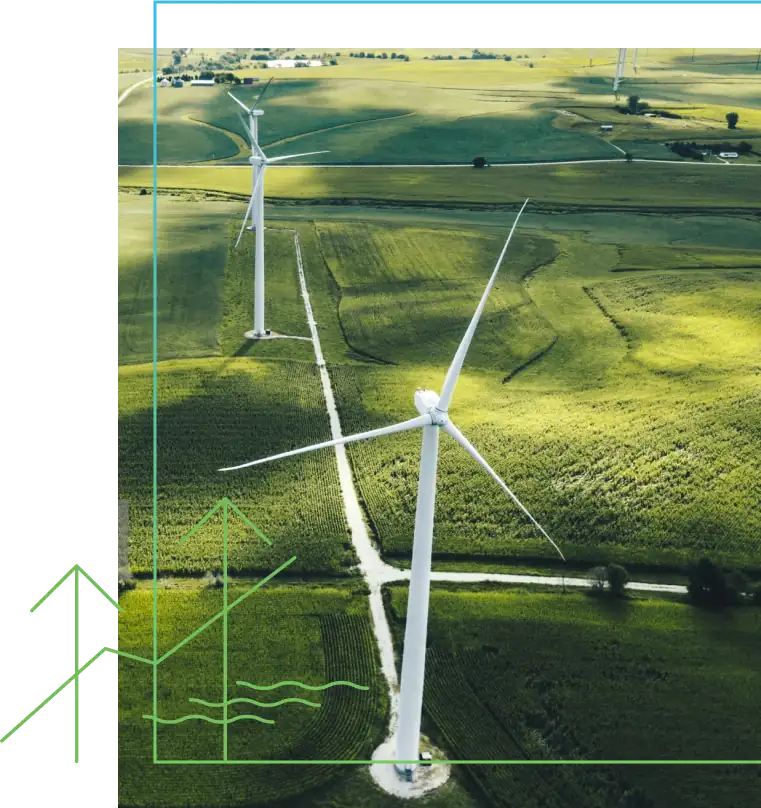 Increase in annual revenue per MW

Increase in annual plant revenue



Why WindESCo?
Our solutions are built to efficiently and measurably improve AEP over the lifetime of your assets.
There are many wind project optimization companies that use expensive hardware or just provide basic reporting. WindESCo Find, Fix, Measure offers a low-cost, actionable, and scalable solution.
1
FIND Wind Turbines that Are Underperforming
Using 600x more data than APMs, our proprietary algorithms find 1-2% per year AEP improvement potential.
2
FIX Underperforming Wind Turbines
We go beyond actionable insights to facilitating implementation of our recommendations.
3
MEASURE the AEP Improvement
We measure AEP improvements using our DNV approved approach.
Implementing WindESCo Find, Fix, Measure
Data Integration
Leverage your existing data collection, whether it's the OEM SCADA system or an existing asset monitoring platform, for flexible, fast, and secure data integration.
WindESCo Analytics
We analyze your SCADA data with our proprietary PRISM tool to provide actionable insights that can be implemented immediately for rapid results.
Implementation
Our team supports project owners and operators to implement our recommendations at your wind plant correctly.
Measure the Results
Measure even a small increase in your AEP accurately using our independently approved method.
Continuous Improvement
We continually monitor your data to ensure that the plant is operating at its optimum level and we apply our latest algorithms to further increase plant output.